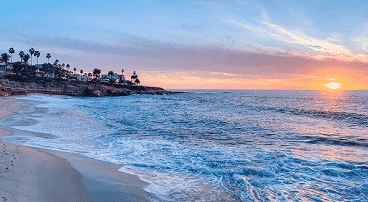 See you in La Jolla, USA on October 18-22 2020!
Thank you to PANIC 2020 organizing committee for rescheduling the meeting to October 18 – 22, 2020, ensuring the safety and well being of all participants.
For its 8th edition, the Annual Practical Applications of NMR in Industry Conference will return to beautiful La Jolla.
The PANIC meeting is intended to address topics that occur daily in industrial, government, and academic research laboratories whose primary task entails the application of NMR to a diverse set of analytical problems. Topics include quantitation, molecular structure characterization, trace component and mixture analysis, and product support for a variety of materials that include small molecules, polymers, heterogeneous mixtures, natural products, biopharmaceuticals, polysaccharides, and proteins. The conference provides in-depth discussions of the "nuts and bolts" of basic NMR experiments that accent the underlying best-practices developed to address these everyday problems.
Our team will be presenting our latest developments for reaction monitoring with NMR and will be happy to tell you more about all our exciting projects, so come meet us at our booth for a chat!
Visit the PANIC website for more information, we look forward to seeing you in California!
Until then, stay safe and healthy.