13C metabolic flux analysis (MFA) is a powerful technology used to quantify all intracellular fluxes in the central metabolism of a microorganism. This is essential information for metabolic engineering, biotechnology, microbiology, human health, and cell culture. In 13C-MFA, a 13C labeled substrate (the tracer) is introduced in a culture, followed by measurement of 13C labeling incorporation by mass spectrometry (MS), and calculation of metabolic fluxes.
13C-glucose tracers are best for determining fluxes in upper metabolism (e.g., glycolysis and pentose phosphate pathway), while 13C-glutamine tracers typically produce better resolution of fluxes in lower parts of metabolism (e.g., tricarboxylic acid cycle and reductive carboxylation). Measurements can be done by dynamic labeling from [U-13C]-glucose or using steady-state labeling from selectively labeled glucose. To achieve high resolution of multiple metabolic pathways, parallel labeling experiments with [1,2-13C2]-glucose and [U-13C]-glutamine also proved informative.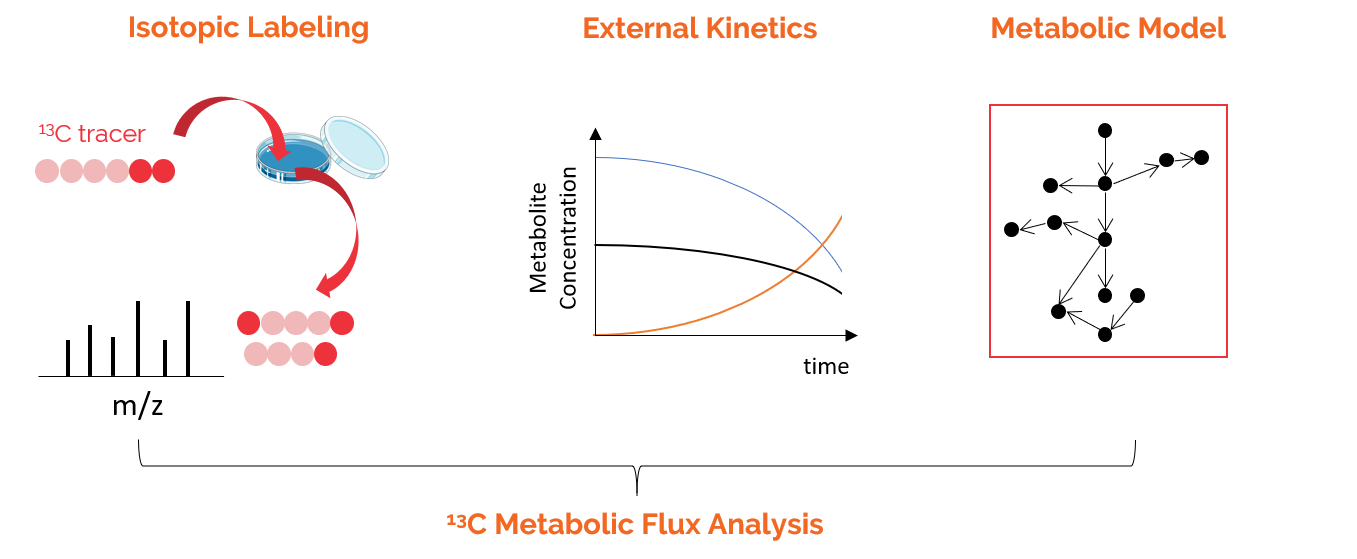 Schematic representation of the principle of the Metabolic Flux Analyis.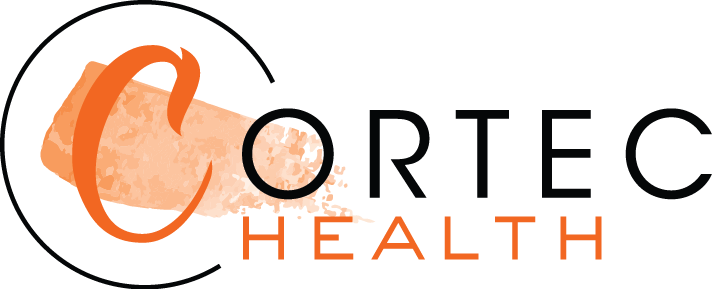 Cortec Health is pleased to offer a selection of uniformly or selectively labeled glucose: [U-13C]-glucose, [1-13C]-glucose, [1,2-13C2]-glucose, [4,5,6-13C3]-glucose, [6-13C]-glucose and glutamine: [U-13C]-glutamine, [5-13C]-glutamine. A range of other uniformly or selectively 13C/15N/D -labeled metabolites and amino-acids are also available.