The doubly labeled water (DLW) technique was developed as a method for measurement of free-living energy expenditure in animals. The DLW method is based on the assumption that after injection of a dose of doubly labeled water, 2H218O, the two isotopes equilibrate with total body water and then are eliminated differentially from the body. Deuterium (2H) leaves the body as water (2H2O), while 18O leaves as water (H218O) and carbon dioxide (C18O2). Therefore, CO2 production can be calculated by subtracting 2H elimination from 18O elimination.
In practice, subjects receive a measured amount of doubly labelled water. The difference between the apparent turnover rates of the hydrogen and oxygen of body water is assessed from blood-, saliva-, or urine samples, collected at the start and end of the observation interval (1–3 weeks). Samples are analyzed for 18O and 2H with isotope ratio mass spectrometry.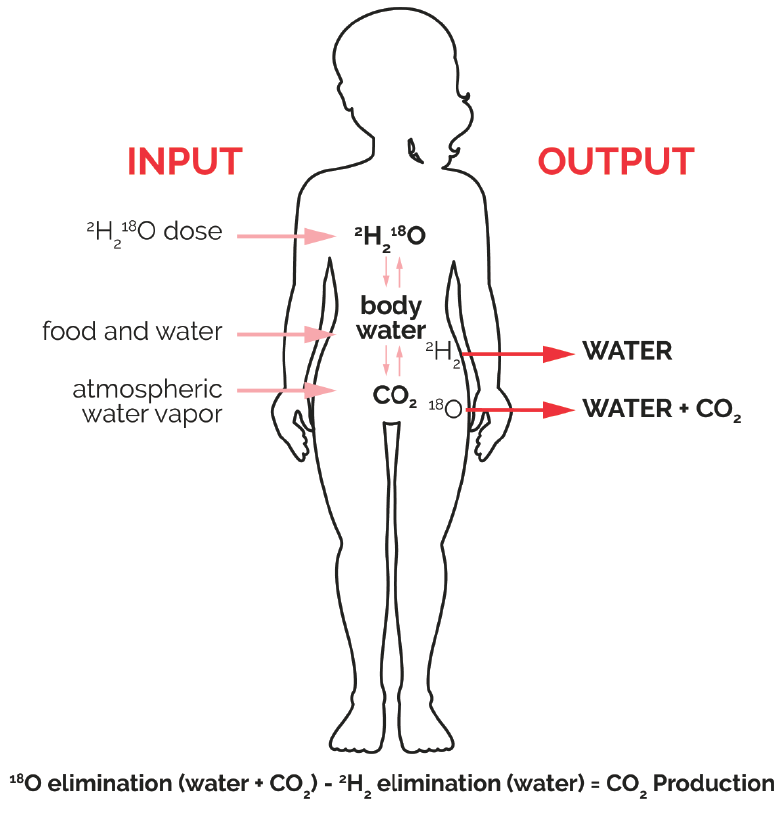 Schematic representation of the principle of the DLW method.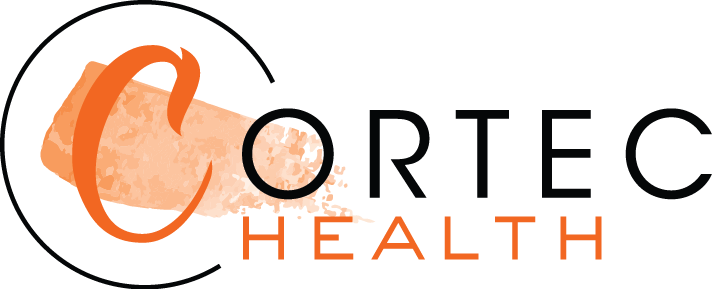 Cortec Health is pleased to offer 2H218O for DLW applications at both pre-clinical and clinical grades.